Last week, despite the heat, I went to Notre-Dame de Paris.
It started with a fail: we wanted to climb the towers, but after 20 minutes, we saw that the queue (tens of meters long) was not moving. There were over 100 people in front of us, it was 38 degrees, so we gave up and we headed directly to the interior of the cathedral.
The facade is very impressive, there are lots of amazing statues!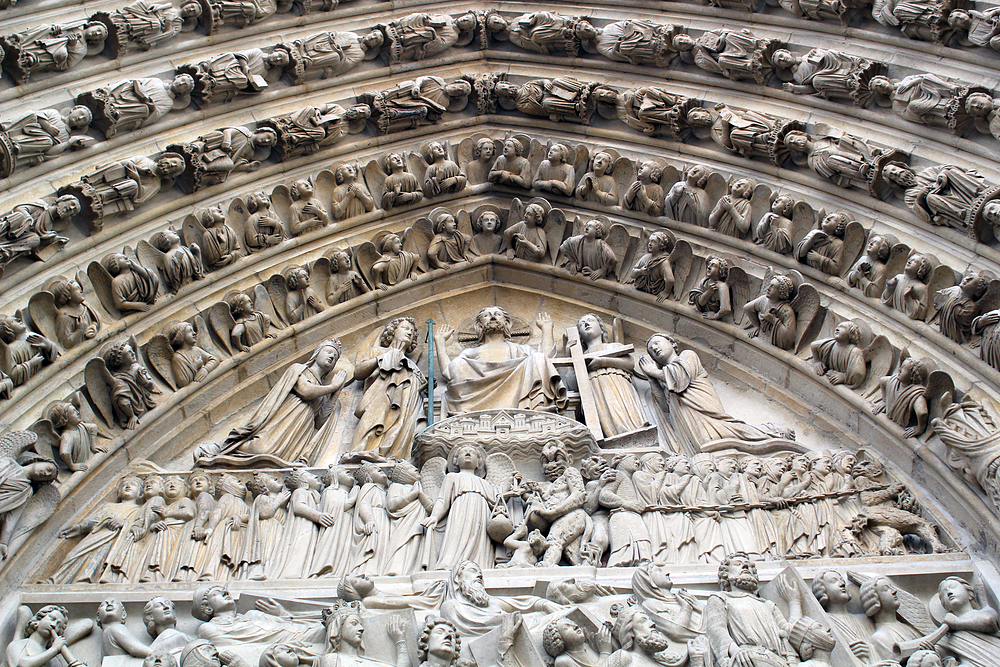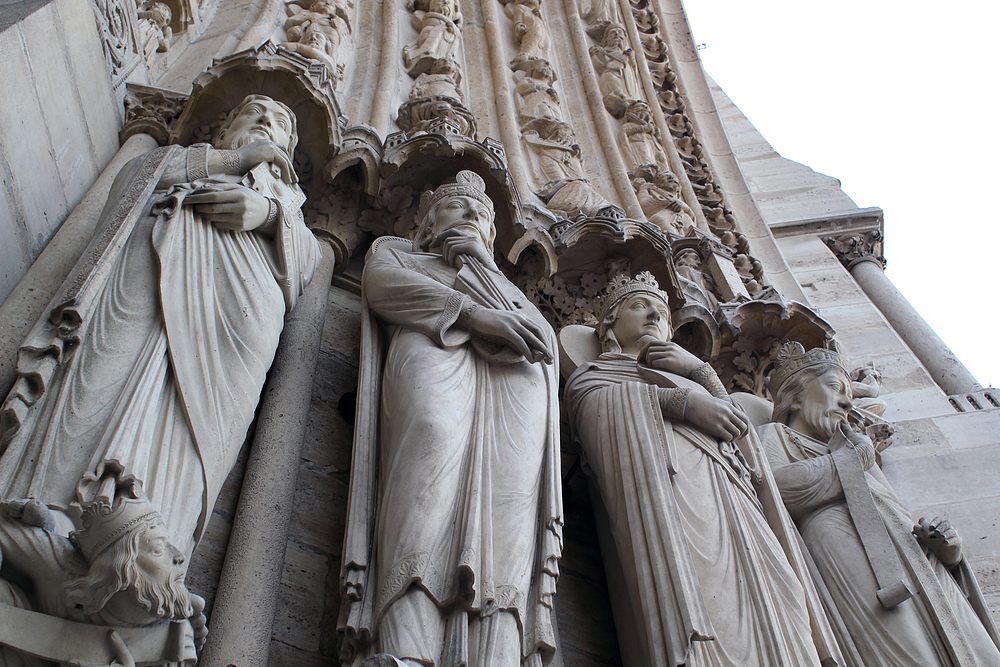 Once inside the cathedral, there were a lot of people and it was quite dark, my photos aren ot so great. Too bad because it's pretty impressive, especially the two roses windows (each one measures 13 meters in diameter!).
Inside, you can confess (in French, English, Italian, Chinese …) in rooms made of glass, it is quite strange: you see the priest collecting the confession. On the architectural point of view, this is very weird. And in my mind, the confession was something a little secret, and the transparency of the walls surprised me.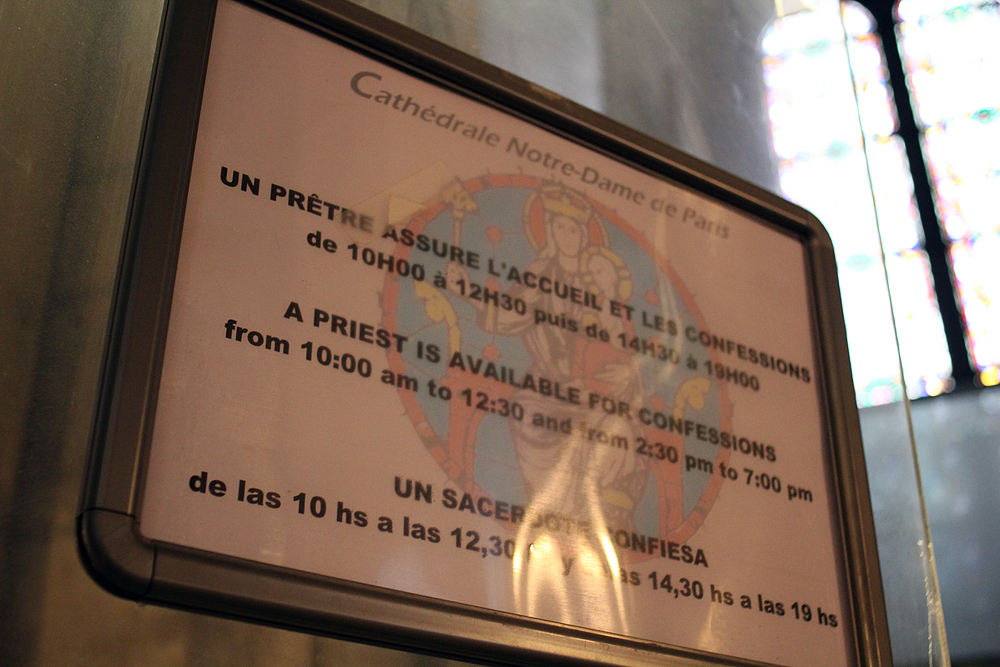 Along the south wing, chapels, statues, stained glass … There were too many people to really stop and take pictures.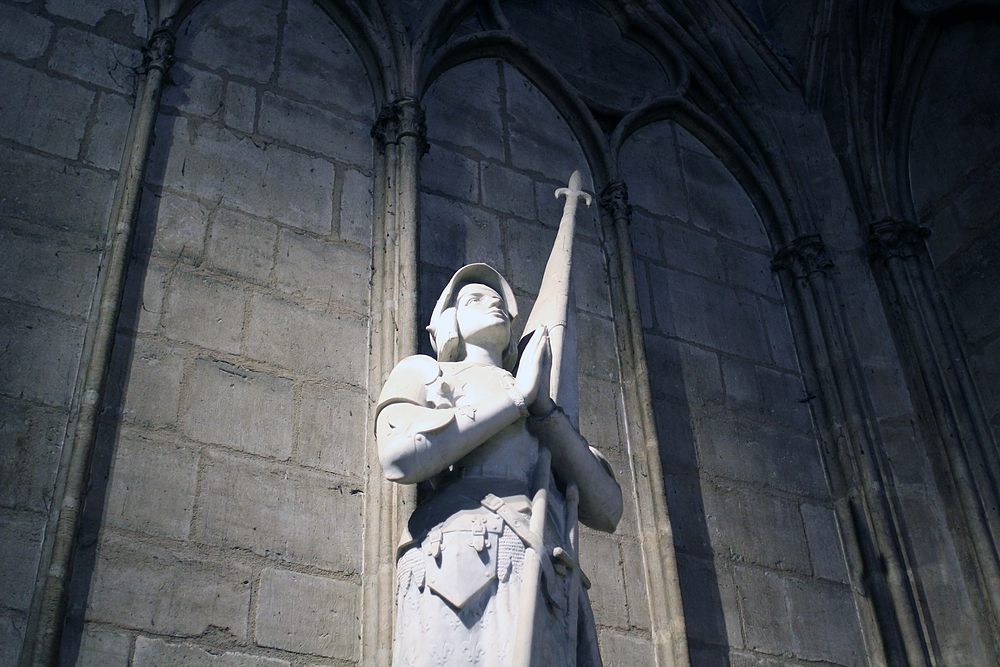 Jeanne d'Arc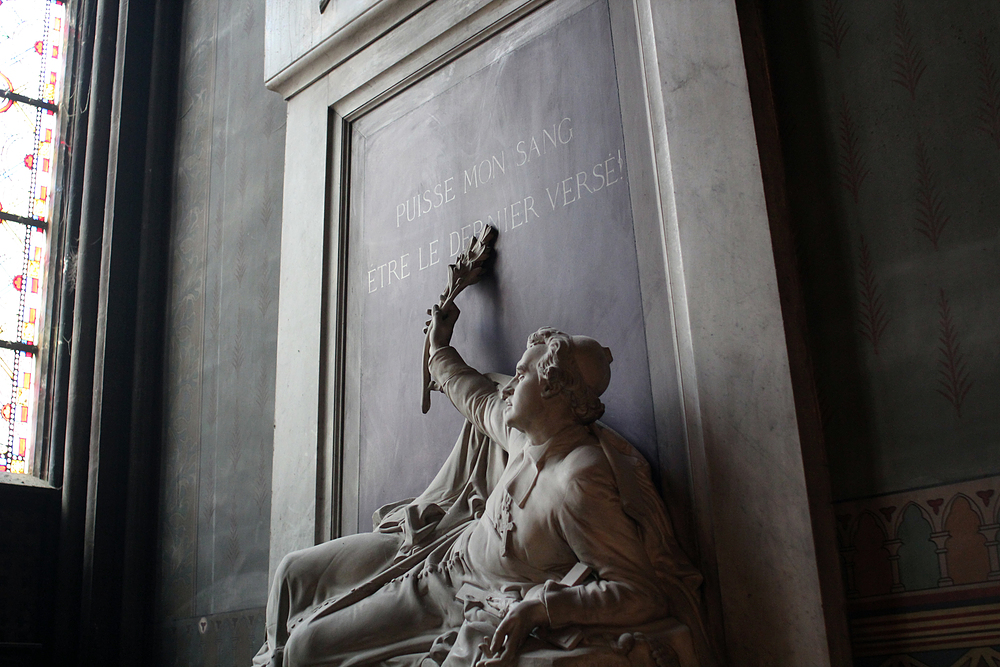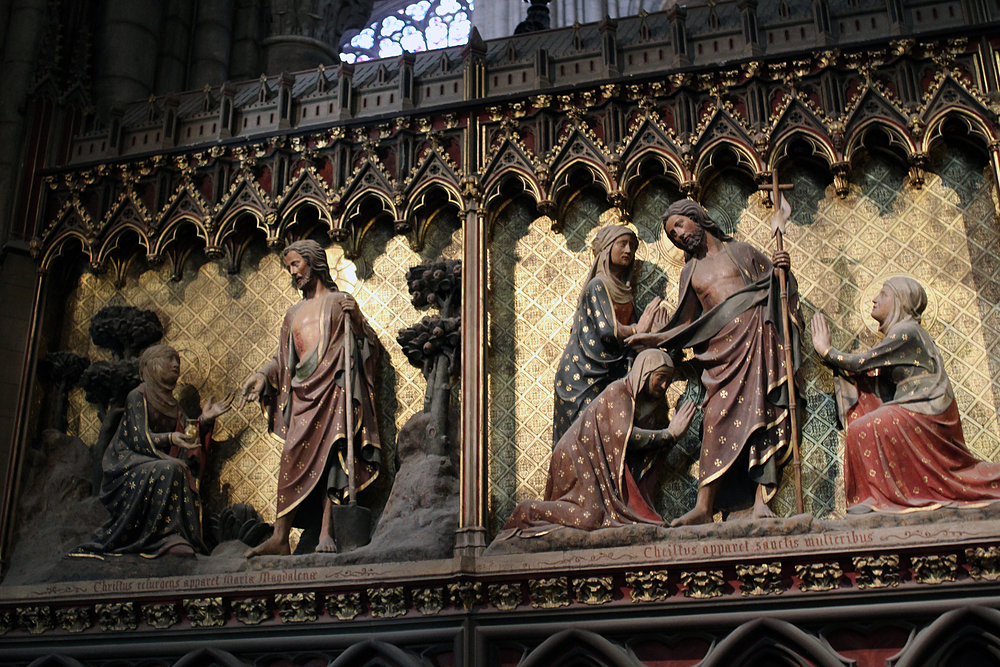 Unfortunately, the Treasure Room (which contains relics) was closed (it opens at 13:30 on Sundays – we had not planned it). And part of the north wing (on the left when you enter the cathedral) was "hidden" by an exhibitione, making several chapels inaccessible.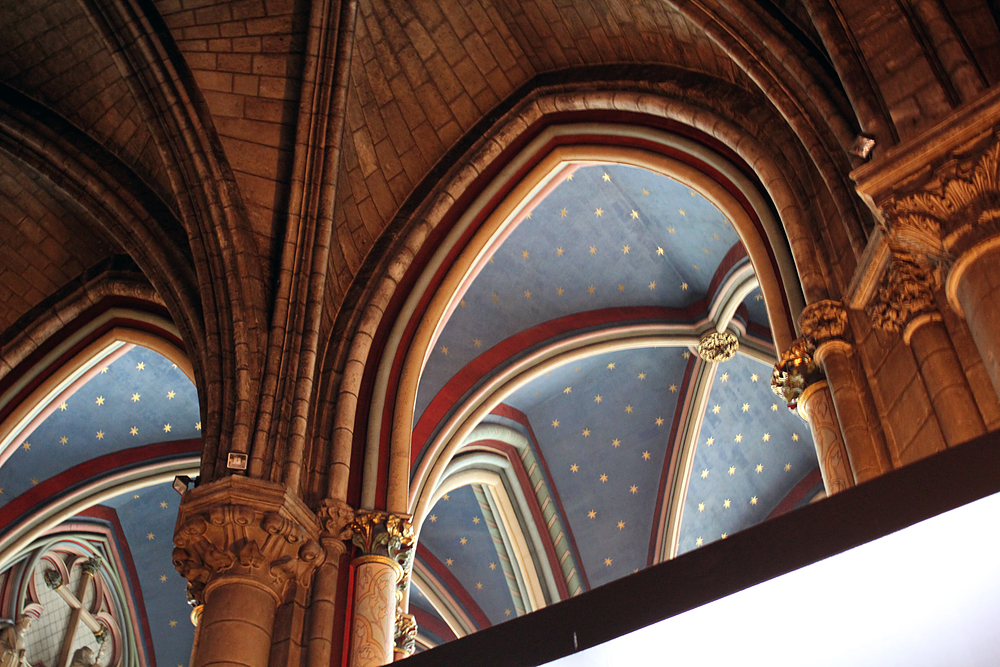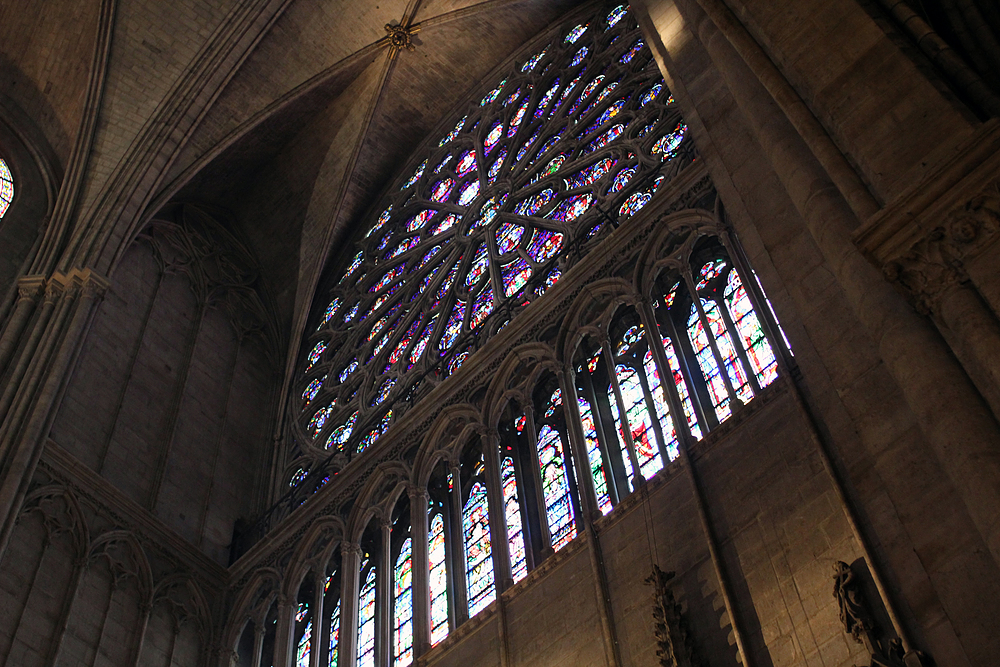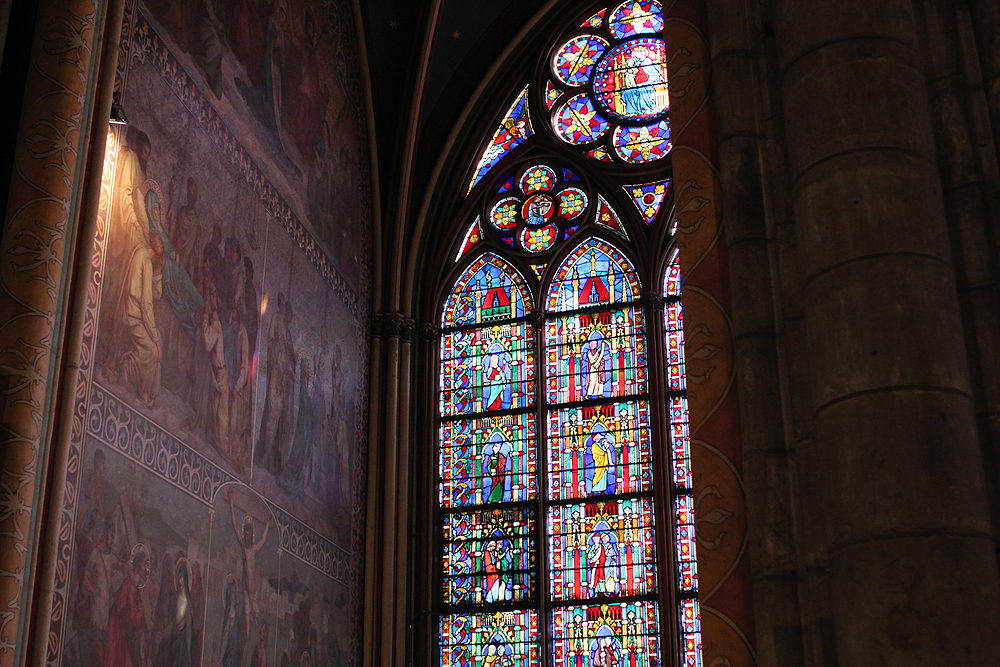 I will certainly go back another time, when there is less tourists in Paris.